The radio version of this episode is titled The Great White Hunter, broadcast in 1976.

How close to reality was the depiction of the Home Guard in the series Dad's Army?
Jack Simpson's Sextette

and

Betty Kent

Watch the Birdie
Credits
Captain Mainwaring

Arthur Lowe
Sgt Wilson

John Le Mesurier
L/Cpl. Jones

Clive Dunn
Pte Fraser

John Laurie
Pte Walker

James Beck
Pte Godfrey

Arnold Ridley
Pte Pike

Ian Lavender
Chief ARP Warden

Bill Pertwee
Mrs Pike

Janet Davies
Fierce Lady

Olive Mercer
Producer

David Croft
Writer

David Croft
Writer

Jimmy Perry
How Captain Mainwairing and Sgt Wilson got called up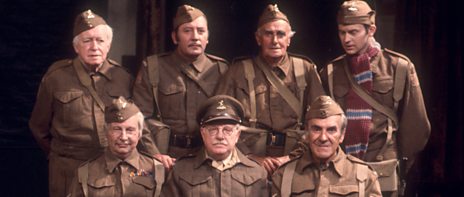 Letters from the actors, internal BBC memos and photos from the first episode to the last.
Buy online
Available on: DVD
From suppliers including: Amazon, BBC Shop