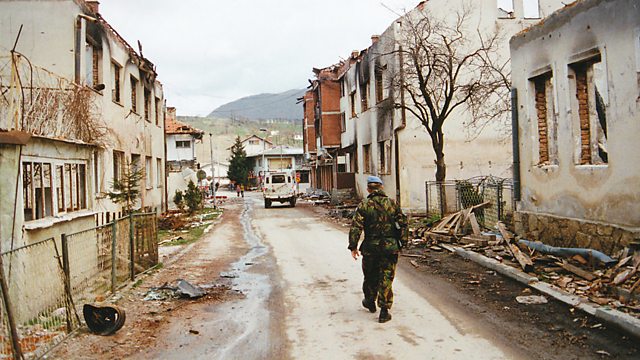 The series which explores the 20th century through the diaries and correspondence of real people, returns with "A Desolate Bravery" by Lavinia Murray. The drama is inspired by the diaries of military artist David Rowlands who spent time in Bosnia during the civil war in 1993 with the UN Peacekeeping Forces.
David Rowlands joins the soldiers as they travel across Serb lines to collect Muslims displaced from their homes and aid their safe passage to the Muslim enclave of Travnik.
David Rowlands.....Shaun Dooley
Major Bryan Watters.....Stephen Hudson
Major John Cusick.....Kieran Cunningham
Refugee Exchange Commission worker.....Hamilton Birstock
Original music by Nicolai Abrahamsen
Directed by Nadia Molinari.
Last on