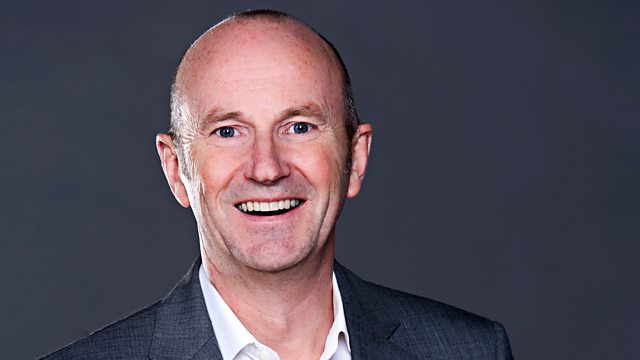 08/11/2010
24's Chloe O'Brian (aka actress Mary Lynn Rajskub) reveals all the gossip behind one of the greatest shows on TV in recent years...plus counts down to 24: The Movie!
Giles Coren and Sue Perkins on their attempts to live The Good Life
Where are the best Christmas markets to visit around the world? The Independent's travel expert Simon Calder gives his tips for mini-breaks over the next couple of months.
With Britain's population living longer than ever before, scientists at the University of Bristol are developing robots that could help to provide care and companionship for elderly people in years to come. The Japanese are very keen but would this actually work in the UK?
We've got a new Monday regular item with Richard Cadey - Cadey's People - Richard is going to jump in the BBC Radio Scotland Car and hit the roads of Scotland as he goes in search of real people..... This week he meets Glasgow's opera singing chippie
Tech guru Gary Marshall looks at brand new wireless routers available on the market. But are they as good as they claim to be?
And have you had a hearing test recently? Reporter Vicki Johnston gets her hearing tested live on air...and discovers how much of an impact mp3 players and surround sound TVs are having on our ears.
Last on