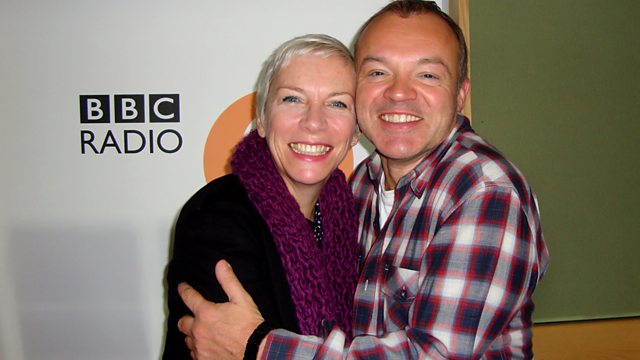 Annie Lennox and Patricia Hodge were this week's guests
Annie Lennox was first to join Graham this week and she diplomatically told 'Bob The Roadie' that they'd almost certainly crossed paths, while elusively not going in to more detail. And while Patricia couldn't quite remember her first ever meeting with Graham he remembered it all too clearly - he waited on her at a posh London restaurant!
This week's 'I Can't Believe It's Not Better' song was Tight Fit's 'Secret Heart', as cruelly selected by Natalie in Crawley, and Diane Gregory in Camberley gave her thoughts on Heart's 'All I Wanna Do Is Make Love To You' in 'Tune With A Tale'.
Last on