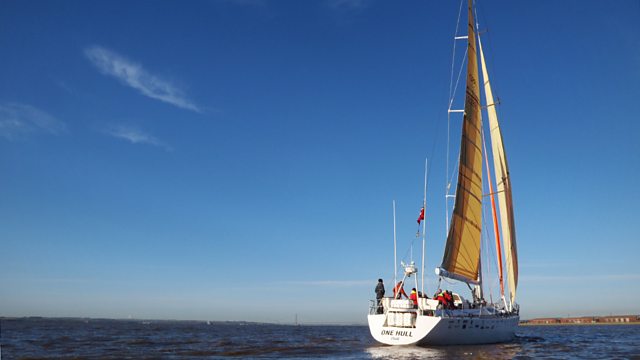 Boot Camp on a Boat
Why has the NHS in Hull spent nearly half a million pounds on a 72 foot yacht for young unemployed people?
Jolyon Jenkins reports on 'Cat.Zero', a controversial project which has a ten-day voyage in the North Sea at its heart. It's designed to change the lives of Hull's young NEET's (Not in Employment, Education or Training).
Jolyon follows one group of young people through the twelve week programme, learning vocational, health and life skills (such as cooking) which may have previously passed them by. He talks to Chris Long, head of the NHS in Hull, who supported the funding of the yacht, and to Councillor Steve Brady, who did not.
"It's Hull, isn't it. You don't get what you want." (Ash, NEET from Hull).
Unemployment is nearly twice the national average in Hull and until 2009, the city regularly came rock bottom of the national GCSE results tables. Perhaps these figures go some way to explain Hull's high rate of disengaged young people (9.5% are NEET compared with a national average of 6.4%). NEET teenagers typically leave school young with few or no qualifications. They eat fast food, smoke, often do little exercise and become nocturnal, playing computer games all night. Girls are much more likely to get pregnant and young NEETS rarely leave their estates, growing up unaware of the opportunities and open spaces on offer around the city.
And the reason for the NHS' involvement? NEETs cost money - lots of it - because they have such unhealthy lifestyles. And one in seven will be dead within ten years if they don't change, a statistic that haunts the founder of Cat.Zero, Jim Dick. He saw at first hand how sailing could transform the lives of young people, when he took part in the Round the World Clipper Race in 2007. Two young NEETs came along on his leg of the trip and he noticed that in a heavy sea at 3am they were just as good as any of the rest of the crew. He also witnessed how their willingness to participate in life changed as a result of the voyage.
There's an emphasis on a positive attitude and encouragement rather than any hint of punishment - but Cat.Zero doesn't give the young NEETs an easy ride. They have to pass a two-day SAS-style introduction before they can join the programme, and they have to learn to work as a team, looking out for other people as well as themselves. The voyage gives an opportunity to take the young people out of their usual habitat and to see the world differently for the first time.
This documentary touches on a raw nerve for a city that is trying to change its image and improve outcomes for its young people. It's an invigorating listen, by turns funny and poignant, and the results of the Cat.Zero project are clear. Eighteen year old Ben says it's turned his life around. "I'm off the drugs and the beer. I've been out of education so long that everything I tried before didn't work. But I can do this. I can do this."
Producer...Mary Ward-Lowery.