FURTHER READING

MODERN WORKS ABOUT THE RUS

C. Batey et al., Cultural Atlas of the Viking World (1994)

E.A. Melnikova, The Eastern World of the Vikings (1996)

M. Brisbane, and D.R.M. Gaimster, eds., Novgorod: The Archaeology of a Russian Medieval City and its Hinterland (2001)

W. Duczko, Viking Rus': Studies on the Presence of Scandinavians in Eastern Europe (2004)

N.I. Petrov, 'Ladoga, Ryurik's stronghold, and Novgorod: fortifications and power in early medieval Russia', East Central and Eastern Europe in the Early Middle Ages, ed. F. Curta (2005)

S. Franklin, 'Kievan Rus (1015-1125)', The Cambridge History of Russia, vol. 1, ed. M. Perrie (2006), 73-97

S. Brink, N. Price, eds., The Viking World (2008)

Pavel Dolukhanov, Eastern Europe from the Initial Settlement to the Kievan Rus (Longman: London, 1996)

James E. Montgomery, Ibn Fadlan and the Rusiyyah, Journal of Arabic and Islamic Studies 3 (2000), 1-25

James E. Montgomery, Travelling Autopsies: Ibn Fadlan and the Bulghar, in: Middle Eastern Literatures, 7.1 (January 2004), 4-32

James E. Montgomery, Spectral Armies, Snakes, and a Giant from Gog and Magog: Ibn Fadlan as Eyewitness among the Volga Bulghars, The Medieval History Journal 9 (2006), 63-87

James E. Montgomery, The Vikings in Arabic Sources, in: S. Brink and N. Price (eds.), The Viking World (Oxford and New York: Routledge, 2008), pp. 550-561

James E. Montgomery, Vikings and Rus in Arabic Sources, in Living Islamic History, ed. Yasir Suleiman (Edinburgh: Edinburgh University Press, 2010), pp. 151-165 (includes a translation of Ibn Khurradadhbih)

Thomas S. Noonan, The Islamic World, Russia and the Vikings, 750-900. The Numismatic Evidence (Aldershot: Ashgate Variorum, 1998)

Thomas S. Noonan, Scandinavians in European Russia, in The Oxford Illustrated History of the Vikings, ed. Peter Sawyer (Oxford: Oxford University Press, 1997), pp. 134-155

Neil Price, Passing Into Poetry: Viking Age Mortuary Drama and the Origins of Norse Mythology, Medieval Archaeology 54 (2010), 123-157

Jonathan Shepard and Simon Franklin, The Emergence of Rus' 750-1200 (London: Longman, 1996)

Dirk Meier, trans. Angus McGeoch, Seafarers, Merchants and Pirates in the Middle Ages (2006)


PRIMARY SOURCES

O. Pritsak, The Origin of Rus'. Vol. 1: Old Scandinavian sources other than the sagas (1981)

S.H. Cross and O.P. Sherbowitz-Wetzor, trans., The Russian Primary Chronicle (1953)

F.A. Wright, trans., Liudprand of Cremona: the Embassy to Constantinople and other writings (1993)


EXCERPTS OF CONTEMPORARY ACCOUNTS OF THE VOLGA VIKINGS

Ibn Fadlan's Journey to Russia: A Tenth Century Traveler From Baghdad to the Volga River, translated by Richard N. Frye (Princeton: Markus Wiener, 2005)


NOVELISATION

Michael Crichton, Eaters of the Dead: The Manuscript of Ibn Fadlan, Relating his Experiences with the Northmen in AD 922 (Alfred A. Knopf, New York, 1976)
Featured in...
A collection of programmes and clips relating to The Vikings, both real and in film.

Browse the Dark Ages era within the In Our Time archive.

Historical themes, events and key individuals from Akhenaten to Xenophon.
In Our Time Downloads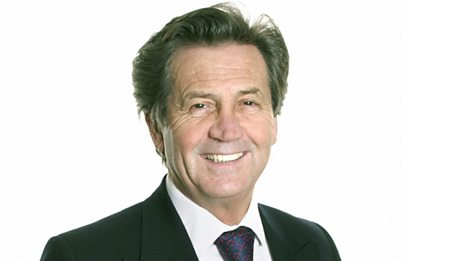 Every episode of In Our Time - available to download to listen to when & where you want.