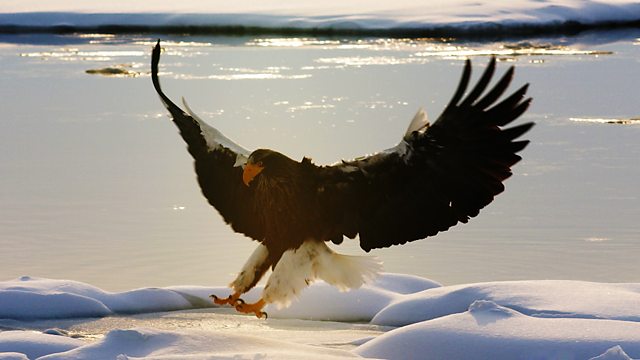 Listen in pop-out player
28/40. In the very first programme of Saving Species we had an exclusive report about Koalas. We heard that factors such as change in habitat use and the felling of their trees were forcing Koalas in many areas of Australia to spend more time on the ground and in doing so the Koalas were being attacked by dogs. We learnt that Koalas are in peril. We return to Australia and join ABC reporter Kim Kleidon and Koala Biologist Bill Ellis on St Bee's Island off the Queensland coast. Bill Ellis leads a research group from the University of Queensland on all aspects of Koala biology but is particularly interested in recording their sounds to decipher their interactions with each other. And St Bee's is one of his hot spots where the Koalas still live in healthy numbers and in an intact habitat. We're there because it's a key time in the Koala year - the time when males ascend the trees and bellow for mates. We've never recorded this - and Saving Species audiences will get exclusive access to this unique behaviour.
Also in the line up this week a special report from Madagascar and the work being done out there to save the Madgascan Pochard from the brink of extinction. Lucy Vincent of the Wildfowl & Wetlands Trust visits the people on the ground rearing captive Pochards for release.
Grey Seals are also in the programme. Chris Sperring sends a report to us from Orkney where the Grey Seals are pupping. And we hear from the Natural Environment Research Council's Sea Mammal Research Unit live in the programme about the status of the UK seas and how the Grey Seals help them understand it.
Our news hound Kelvin Boot is also live into the programme.
Presenter: Brett Westwood
Producer: Sheena Duncan
Series editor: Julian Hector.
Last on