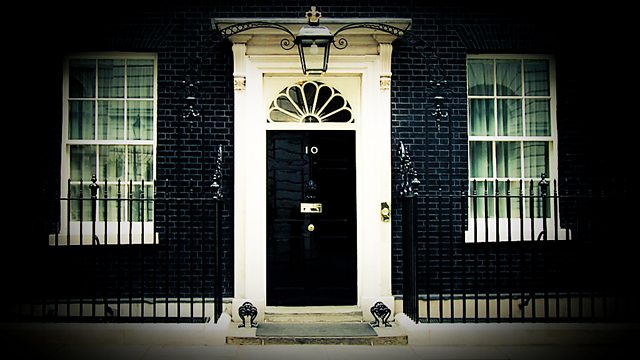 Written by Jonathan Myerson. The PM has recalled Hugo - his secret task is to open negotiations with the Lib Dems to form a permanent alliance. Hugo isn't keen but....
Meanwhile the Scottish Parliament is bringing in a ban on burqas and Number 10 wants the Prince of Wales to soften the blow by bringing Islam into his all-Faith Conference. But a Muslim millionaire announces he will pay all anti-burqa fines..
And Nathan is proposing a universal DNA database..
But everything goes up into the air when Princess Eleanor, seventeenth in line to the throne, goes missing, maybe kidnapped.... Is the Home Secretary to blame for cutting his bodyguarding bill? How furious is the Prince of Wales - just as they are asking him for a favour?
Cast:
PM (Simon Laity) .....Damian Lewis
Nathan ..... Mike Sengelow
Connie ..... Haydn Gwynne
Hugo ..... Julian Glover
Georgie ..... Gina Mckee
Amjad ..... Arsher Ali
Sir Giles/Mahmoud ..... Nick Woodeson
Lord Marris ..... Nigel Cooke
Home Secretary ..... Mathew Marsh
Sally Tyler ..... Jane Slavin
Princess Eleanor ..... Beth Cooke
Student ..... Helena Rice
Journalists ..... Theo Fraser Steele, Kate Gilbert, Kate Lamb
Produced and Directed by Clive Brill
A Pacificus Production for BBC Radio 4.
Last on