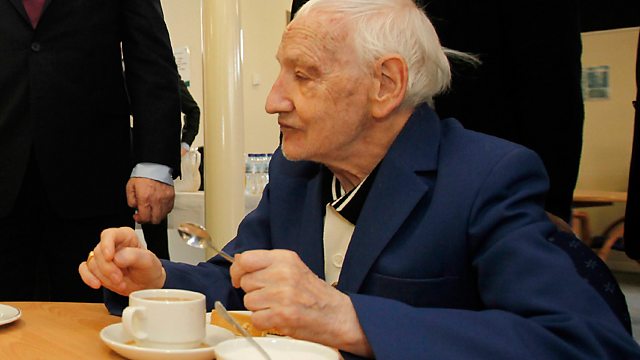 08/11/2010
Listen in pop-out player
Andrew Dilnot the man tasked with cracking the problem of how we pay for social care joins us for the launch of Care in the UK 2010.
It's been described as one of the biggest unresolved issues of our time but we could be at a turning point. The Government has set up a commission to investigate the options, and promises new legislation this Parliament.
Three quarters of us are likely to need some form of care in retirement, there are some six million unpaid carers and thousands of younger disabled people receive support.
We are joined by Lord Lipsey, who sat on the 1997 Royal Commission on social care, Richard Jones President ADASS which represents directors of social care in England, and Agnes Fletcher from the disability charity RADAR.
BBC Social Affairs Correspondent Gillian Hargreaves fills in the political history and Julian Worricker speaks to people currently receiving care.
And we have the results of a You and Yours/ BBC Local Radio Poll which reveals just how much we know about care.
Care in the UK will run across Radio 4, and other parts of the BBC, in conjunction with BBC Local Radio's Living Longer campaign, looking at the cost of care, who should provide it and who should pay for it.
Last on