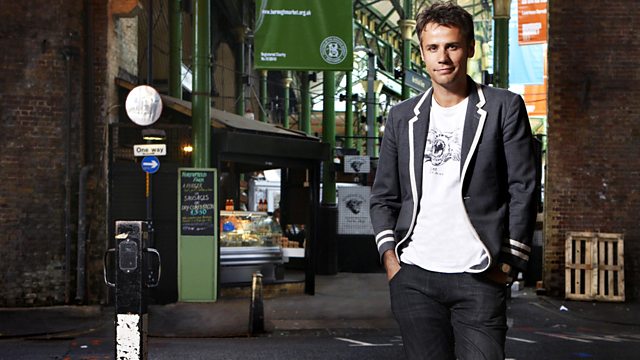 James May joins Richard
JAMES MAY drops in for a chat about his new show "James May Man Lab" in which he attempts to revive the skills of DIY and other manly pursuits that he believes have been lost in a generation of men. He also tells Richard about the changing nature of Top Gear and its metamorphosis from a car show into a sitcom which has cars on it. And he reveals that he and Richard Hammond watch repeats of Top Gear on Dave.
The cast of BAFTA winning comedy "Misfits" are in, in the first hour, to tell Richard about their new series on E4. They tell us about their characters' superpowers and the ones they would want if they had a choice. One of the actors - Lauren - also revealed a slightly disgusting talent of her own. Richard tells them that after the second series date was announced they trended number 1 globally on Twitter.
Ex-SAS soldier Chris Ryan has written a new book called "The Kill Zone" and he's also adapted the story of his role in the Bravo Two Zero mission for kids. He tells Richard how much admiration he has for the troops in Afghanistan and how the prospect of serving there would be daunting even for him. He talks about his amazing escape story in Iraq which he recounts in "The One that Got Away" - now suitable for children. He also talks about the experience of being water-boarded.
And to round things off, the TV Review with Boyd Hilton and Ian Hyland. Programmes we review are Misfits, Giles and Sue Live the Good Life, How Not to Live Your Life and Jack Duckworth's death on Coronation Street.
Last on