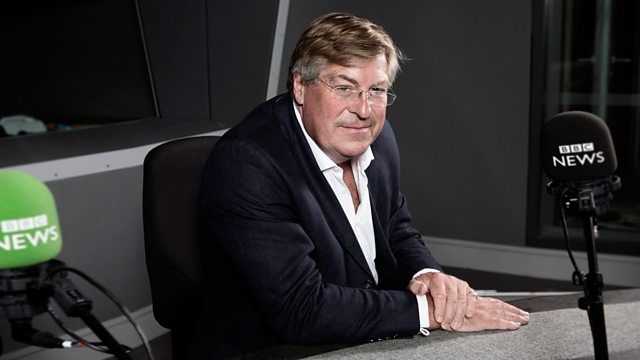 07/11/2010
Edward Stourton with the religious and ethical news of the week. Moral arguments and perspectives on stories, familiar and unfamiliar.
Last week around 100 people turned up for evening mass at Our Lady of Salvation Catholic Church in Baghdad. A few hours later almost half of them had been killed. As the group responsible issues fresh threats to Iraqi Christians, Edward will speak live to Canon Andrew White, the Vicar of Baghdad.
This week the Coexistence Trust are determined to prove that the internet and social media can be used to bring people together. They are launching a viral video campaign aimed at Jewish and Muslim students. Ed talks to Rokhsana Fiaz, Director of the Trust.
BBC correspondent Sarah Rainsford reports on Pope Benedict's visit to the Sagrada Familia in Barcelona. He will consecrate the building designed by Anton Gaudi.
Trevor Barnes investigates the secrets of the Ancient Egyptian Book of the Dead, a major new exhibition opening this week at the British Museum.
The 14th UK Jewish Film Festival opened this week, covering everything from politics to comedy. Ed talks to Eastenders and Dr Who star Tracy-Ann Oberman, who made the trailer for this years festival, about whether there is such a thing as Jewish humour.
The Church of England Synod will meet this month to discuss the proposed Anglican Covenant. But the covenant itself is now under attack from both Liberals and Conservatives. Ed speaks to Rev Dr Lesley Fellows who heads the newly formed No Anglican Covenant Coalition, and the Bishop of Asaph Dr Gregory Cameron.
In the run up to Remembrance Day Charles Carroll reports on the Royal British Legion's March For Honour. Money raised will help the current generation of servicemen and women injured in Iraq and Afghanistan.
The chief schools adjudicator warned in a report it published this week that Faith schools are discriminating against poor and immigrant children to favour those from the middle classes.Rabbi Dr Jonathan Romain and Catholic School teacher Neil D'Aguiar discuss the role of Faith Schools.
E-mail: sunday@bbc.co.uk
Series producer: Amanda Hancox.
Last on