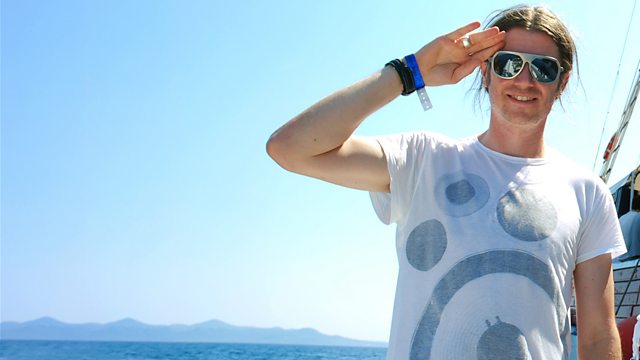 Rob da Bank in Croatia
Rob da Bank dips his toe in one of Europe's fastest growing dance music scenes: Croatia. Rob meets the DJs, promoters and artists hoping to transform Croatia's image from war torn province to clubbing hotspot. Great weather and generous licensing laws make Croatia an attractive target for international promoters, but can it survive it's own success?
Beginning on Zrce beach (which some people are calling the new Ibiza) Rob joins 4,000 open-air clubbers to hear techno legend Sven Vath at club Papaya. He visits the Garden Festival where promoter Nick Colgan is leading the charge for British organized festivals, and sets sails on the Argonaughty boat party hosted by Crazy P before playing a sunset DJ set.
Contributors include Charlie 2na (Jurrassic 5), Norman Jay (Good Times sound system), Sven Vath, Marko from Gramophondzie, and Noah Ball - organizer of the biggest dubstep event anywhere to date, Outlook festival in Pula.
A Somethin' Else production for BBC Radio 1.