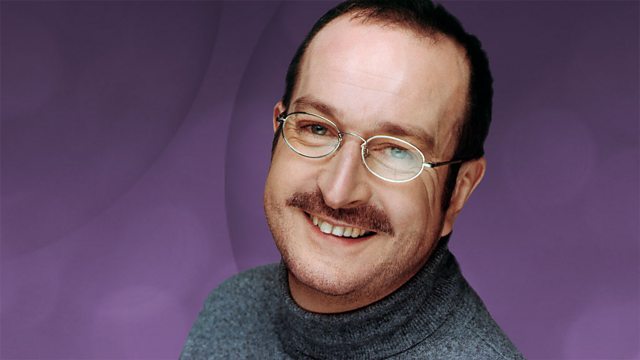 The stars of Harry Potter, Jon Culshaw & Debra Stephenson, Robert Lindsay and Nigel Havers
It's another Thursday edition of the Big Show, and today, Steve, Tim and Janey are joined by 'My Family' star Robert Lindsay who talks about how he went about tackling his latest West End role where he plays shipping magnate Aristotle Onassis. Impressionists Jon Culshaw and Debra Stephenson stop by to share some of the new voices they've mastered for the second series of the BBC1 show including Michael Winner and Katie Price. Tim heads down to a swanky London hotel to speak to the stars of Harry Potter - Daniel Radcliffe, Emma Watson, Rupert Grint and Tom Felton.
In the afternoon's top notch Talkie bits - the team discuss why a car manufacturer has upset a French family by giving their latest model the same name as one of their children and how a Frank Sinatra biographer hopes to get his hands on the fabled 'Ol Blue Eyes vault...
There's more fascinating Factoids including how chimps kiss, how many legs an insect has to have to be a true insect and news of a bird that makes a sound like a mooing cow.
This afternoon's Oldies have been chosen by Jude Farnell from Rastrick near Brighouse. 63 year old grandmother Jude shares some classics from her collection including one written for her namesake from The Beatles, a disco dancefloor gem from The Bee Gees and something from The Cure.
Last on