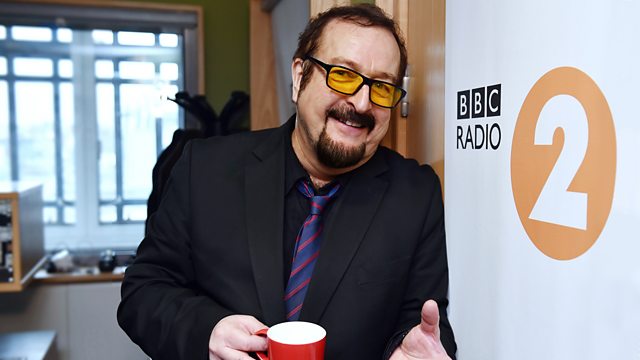 Susan Boyle and The Goodies
It's the first Big Show of the week! Steve and Tim chat to comedic trio The Goodies about their iconic 70s show, that giant kitten and their special tandem bike. Steve also chats to Scottish singing sensation Susan Boyle about her meteoric rise to fame as well as her equally famous feline friend - Pebbles. And Claire Petulengro joins Steve in the studio to cast her eyes starward for this week's astrological readings.
In the fascinating Factoids, discover what part of their body polar bears have fur on that no other animal does, which film contains the first ever scene of a flushing toilet and which bird could outrun you on a British B road.
In the top notch Talkie bits, Steve, Tim and the Old Woman discuss the latest X Factor controversy, what's the latest gadget being used by over eager paparazzi in the States and why 25% of couples spend their nights apart.
The Oldies are chosen by Andrea Otter from Irby in The Wirral who treats us to a classic, yet underplayed ballad from Carly Simon, a Pet Shop Boys disco gem and a romantic one from Frank Sinatra.
Last on
How to download Serious Jockin'