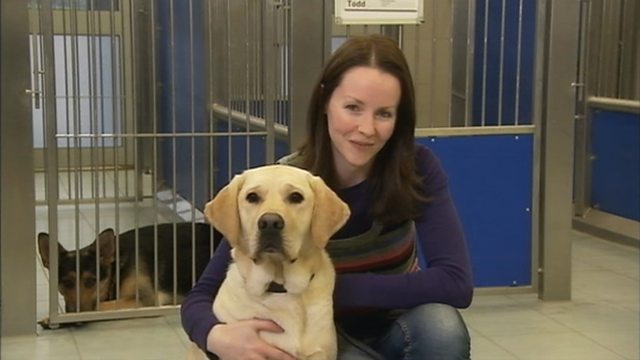 Coin Stiùiridh (Guide Dogs)
A' toirt sùil air beatha obrach coin stiùiridh na h-Albainn. A-nochd bidh Violet 's Lena a dol gu clasaichean cuileanan, agus tha Eddie a faighinn ionnsachadh bho ionad coin stiùiridh ann an Baile Fharfair.
The work of some remarkable guide dogs. Violet and Lena attend puppy class, and Eddie is put through his paces at the Guide Dog Centre in Forfar.
Last on