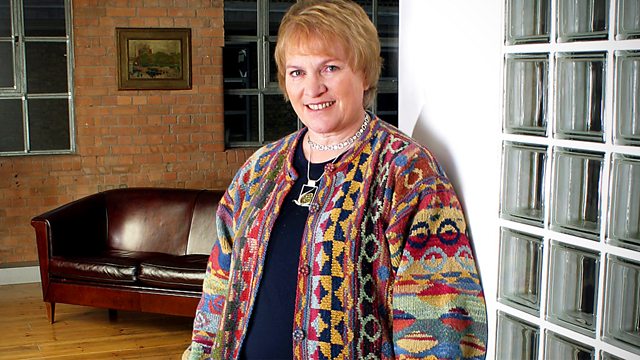 03/11/2010
Listen in pop-out player
This week Libby Purves is joined by Jo Wilding, Michele Dotrice, Ronald Blythe and Jane Green.
In 2003 Jo Wilding spent several months in Iraq before, during and after the invasion, documenting civilian casualties and writing a weblog which became a book, 'Don't Shoot the Clowns'. She also set up and ran a small circus working with traumatised and internally displaced children there. A new play, Don't Shoot The Clowns, by Paul Hodson, inspired by Jo's book, is currently touring the UK.
Michele Dotrice an actor probably best known for playing Betty, the long-suffering wife of Frank Spencer in comedy 'Some Mothers Do 'Ave 'Em'. She comes from a great acting dynasty, the daughter of actor Roy Dotrice and wife of the late Edward Woodward. She is currently starring in JB Priestley's comedy 'When We Are Married' at the Garrick Theatre.
Ronald Blythe is a writer whose career began in 1960 with the publication of 'A Treasonable Growth', a novel set in Suffolk and reissued this year. However much of his considerable achievement has been non-fiction, most notably 'Akenfield', a portrait of an English village in the middle years of the 1960s, his Wormingford Diary in the Church Times, and his essays on John Clare and Penguin editions of Hazlitt and Hardy. His latest book 'Aftermath: Selected Writings 1960-2010' is published by Black Dog Books.
Jane Green is an amateur astronomer. She first became interested in astronomy during her sixteen year career at sea, first in the Merchant Navy and then as an officer on cruise ships when she gave informal guided tours of the night sky during outdoor cocktail parties on deck. She is the author of the new Haynes Astronomy Manual: The Practical Guide to the Night Sky.
Last on