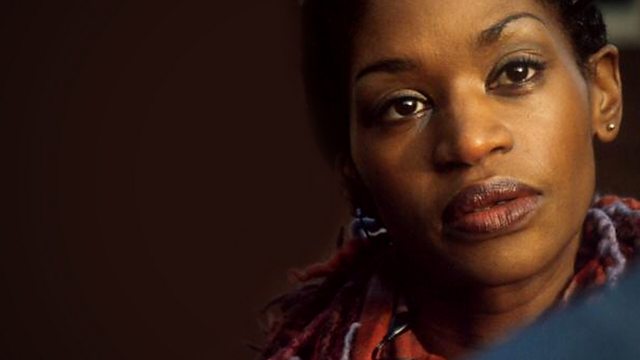 Gracey and Me
By Gillian Plowman
Kate (Harriet Walter) returns to South Africa to meet Gracey (Jenny Jules), the woman she betrayed twenty-five years ago when she was a ten-year-old staying with her godparents in a luxury suburb of Johannesburg during the height of apartheid. The repercussions of that betrayal have profoundly affected both women, psychologically and physically.
The play takes Kate on a journey into her past. Beauty was the daughter of the housemaid, Gracey, who has illegally secreted her into the hut in the garden where she lives. The two children are swimming together when Kate tells Beauty she has made the water dirty because she is black. The altercation between the two children escalates and the horrific scene becomes a metaphor for the apartheid era as Kate plays out what she has observed of the treatment of black people by white people, making her drink the dog's water from a bowl on the floor. Gracey discovers them and unleashes the untold anger of her life upon Kate. Kate retaliates by revealing the secret of Beauty's presence in the hut to her Godparents, resulting in Gracey and her daughter being banished.
This haunts Kate as an adult but when she finally confronts her past, events unfold which threaten her life, as the play reveals the brutality of the legacy left by apartheid.
Directed by Annie Castledine
Produced by Catherine Bailey
A Catherine Bailey production for BBC Radio 4.
Last on
Credits
| Role | Contributor |
| --- | --- |
| Kate | Harriet Walter |
| Gracey | Jenny Jules |
| Peter van Tonder | Henry Goodman |
| Katie | Lauren Mote |
| Beauty | Lakechia Jeanne |
| Godmother | Hannah Boyde |
| Stanley | Denton Chikura |
| Director | Annie Castledine |
| Writer | Gillian Plowman |
| Producer | Catherine Bailey |