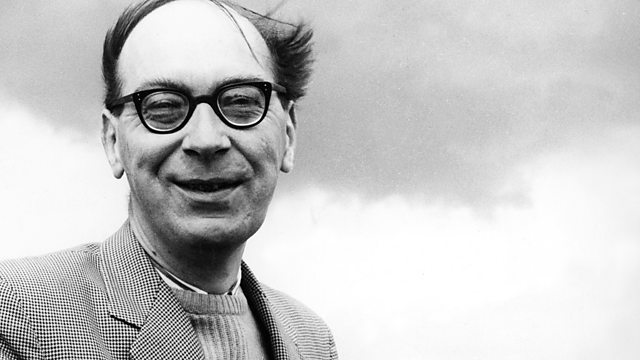 Episode 2: Larkin gives Monica feedback on her conversational style, meets EM Forster and ponders the difficulty of writing a new novel.
Philip Larkin's Letters to Monica span the forty years of their relationship from 1946 when they met, until Larkin's death in 1985. They only came to light after Monica Jones died in 2001, when nearly two thousand letters were discovered in Larkin's house in Hull. This never previously published correspondence, edited by Anthony Thwaite, offers a unique insight into Larkin's most intimate thoughts.
Philip Larkin writes to Monica about his poetry, his lack of inspiration, his mundane life in Belfast and then Hull, his relationship with her, with his friends (notably Kingsley Amis), his parents and with his other lover Maeve. They often discuss books and reading, writers and writing, and their shared love animals and Beatrix Potter. Larkin's letters are infused with the music he's listening to, the work he's immersed in, his general domesticity, the food he's eaten, the sounds from the flats below: they paint a vivid picture of the real world that inspired his poetry.
Read by Hugh Bonneville, who recently appeared in Downton Abbey and BBC TV's The Silence and played Larkin in Love Again on BBC 4.
The abridger is Miranda Davies and the producer Lucy Collingwood.
Last on