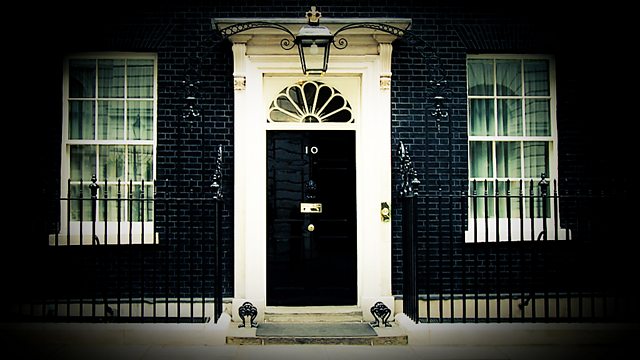 Written by Jonathan Myerson. A leaked consultation document has the PM suggesting the armed forces budget should be cut in half. The Chief of General Staff declares war on the PM.
It's a minority Tory government and they need Lid Dem support to get their Health Bill through - Whitman (LD Whip) wants imposed industry regulation, whilst the Tories want it to be voluntary.
The good news is that they have just signed a huge armaments deal with Saudi Arabia- securing factories and jobs - which Hugo, the Deputy Prime Minister, did all the hard work on. But suddenly a journalist says that Hugo took a bribe while there - in the form of a prostitute....
But obscuring all this is the news that the new Sheriff of Essex - controlling police and prisons - is cutting costs by getting convicted criminals to stand outside the Lakeside Thurrock wearing placards proclaiming their crime such as 'Thief'". She is determined to stick to it putting her in direct confrontation with the PM.
Cast:
PM (Simon Laity) .....Damian Lewis
Nathan ..... Mike Sengelow
Hugo ..... Julian Glover
Georgie ..... Gina Mckee
Amjad ..... Arsher Ali
Whitman ..... Christian Rodska
Alan ..... John Hollingworth
Sally Tyler..... Jane Slavin
Sheriff ..... Hannah Waddingham
Whitecross ..... Theo Fraser Steele
Thief ..... Harry Smith
Journalists ..... Theo Fraser Steele, Kate Gilbert, Kate Lamb
Produced and Directed by Clive Brill
A Pacificus Production for BBC Radio 4.
Last on