Add music you love and enjoy it with
Over 50s HIV

The over 50s are the fastest growing group in the UK with HIV. Their numbers are set to double in the next five years – and nearly 20 per cent of them are women. The rise is partly because people with the condition are living longer – but there is also a rise in the number of people actually contracting HIV when they're over 50 - and that includes growing numbers of heterosexual women. This is because more women over 50 are getting divorced and dating again. They are less likely to use condoms because they aren't worried about getting pregnant, and some are having holiday flings with men in countries with a much higher prevalence of HIV infection.

Stephen Wynn

In May 2008, Ross Wynn went out to Afghanistan with the Parachute Regiment. He was followed four months later by his brother Luke who serves with the Royal Marines. Their father Stephen jotted down his daily thoughts as his sons served in the conflict. He's turned it into a book ; Two Sons in a War Zone. Stephen joins Jenni to talk about his 'boys' and the heartache of being the father of two sons who are in constant danger.

'Two Sons in a War Zone: Afghanistan: The True Story of a Father's Conflict' by Stephen Wynn is published by Clairview Books, ISBN-10: 1905570244

The Politics of the Hemline

When skirts began to reveal a bit of ankle in the 1920s, it was thought that women who wore them were being dangerously subversive. But as hemlines began to rise above the knee in the 60s, they were seen as a symbol of female liberation. For nearly a century, the length of our skirts has not only intrigued the fashionistas but has also been cause for controversy. In September, for example, there was much debate in the press about the very short length some girls choose to wear their school skirts but according to the latest catwalk shows, the up-coming fashion is to wear the hemline on, or just below the knee. To discuss the rise and fall of the hemline, Jenni is joined by the Fashion Director of The Daily Telegraph – Hilary Alexander – and by Josie Sheppard, Curator of Costume and Textiles at the York Castle Museum.

Running vs Walking

At the age of 72 Jane Fonda is bringing out another fitness video – this time she's extolling the virtues of walking. But can walking ever be as good for you as a more vigorous exercise, like running? Jenni speaks to Sam Murphy; a confirmed runner, fitness expert and author of Run for Life: The Real Woman's Guide to Running, and avid walker Maggie Humphreys; founder of www.walking.org and author of 'Step It Out'.
Woman's Hour Power List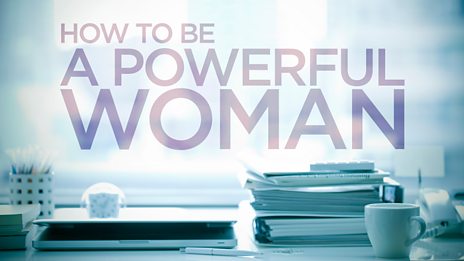 Superstars, polititians, CEOs & entrepreneurs grace the inaugural Woman's Hour Power List
Free downloads
Discover cooking techniques and tips to help you perfect your cooking know-how. Jenni Murray and…

Which women have the biggest impact on Britain's economy, society, politics and culture today?…

Woman's Hour brings you the big celebrity names and leading women in the news, with subjects ranging…