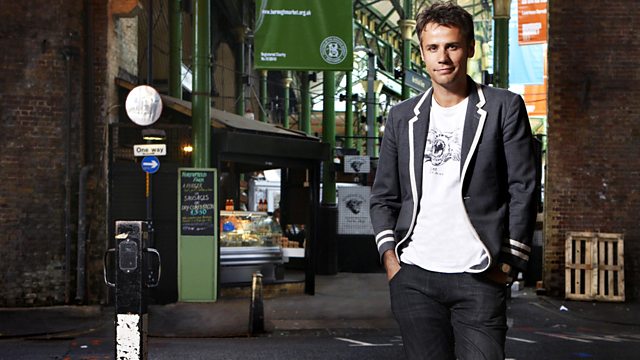 David Attenborough joins Richard
Sir David Attenborough opens the show, telling Richard about the beginnings of life, which he explores in his new 2-part documentary "First Life". He explains how crucial fossil discoveries were made just miles from where he grew up and what sparked his interest in nature. He also tells Richard what he gets up to on long flights and whether a sponge is an animal or plant.
Also in the first hour, how bad a day has it been for Rupert Murdoch? In light of the referral of his BSkyB takeover to Ofcom and the problems at MySpace, we ask if the media mogul would have a sore head. Dan Sabbagh, media commentator from The Guardian and Jon Gaunt offer their views.
Henry Goodman stars in the stage version of the political comedy Yes Prime Minister in London's West End. He discusses comparisons with modern satire like BBC Four's The Thick of It, and ponders on how close his civil servant character is to the real thing.
In the final hour, Hugh Bonneville, who plays Lord Grantham in ITV period drama Downton Abbey, tells Richard about the success of the show, as it has been recommissioned.
And Clare Balding joins us to discuss her love of the series and how she may get a part in the new series.
Text: 85058 (charged at your standard message rate). Email: bacon@bbc.co.uk Twitter @richardpbacon.
Last on