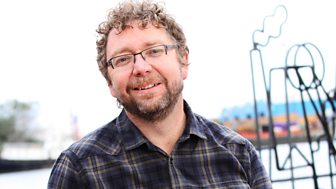 Wales on the Menu
Food critic Simon Wright challenges home cooks of Wales to get their dishes on the menu of top UK restaurants
On demand
This programme is not currently available on BBC iPlayer Radio
On radio
There are no upcoming broadcasts of this programme
Last on
Wed 1 Oct 2014 05:30
BBC Radio Wales
Wales on the Menu
Food critic Simon Wright challenges the home cooks of Wales to get their dishes on the menu of top restaurants across the UK. They must survive the heat of a professional kitchen and the criticism of leading chefs before a panel of diners decide whether they have succeeded in putting Wales On The Menu.
About Simon Wright
Simon Wright was brought up in Radyr in the outskirts of Cardiff, Simon Wright is a freelance writer and restaurant consultant. He is an advisor on Channel 4's food series Gordon Ramesey's Kitchen Nightmares and The F-Word. Simon spent a decade as an AA Good Food Restaurant Guide inspector and editor and presented the BBC Wales food series The Wright Taste. His books include The Wright Taste: Recipes and Other Stories and Wales In Style. "With Wales On The Menu I'm on a mission to shine a light on the great Welsh cooking that goes on in home kitchens across the nation," Simon explains. "The aim is to seek out wonderful Welsh dishes that until now have only been cooked for family and friends and put them on the menus of prestigious dining venues across the UK."
 "Every dish is a food ambassador for Wales. So I'm looking for dishes with a distinctive Welsh identity, always using terrific Welsh produce and perhaps reflecting Welsh culinary traditions too. Most importantly it must also be great plate of food that would sit happily on a restaurant menu in a notable restaurant".