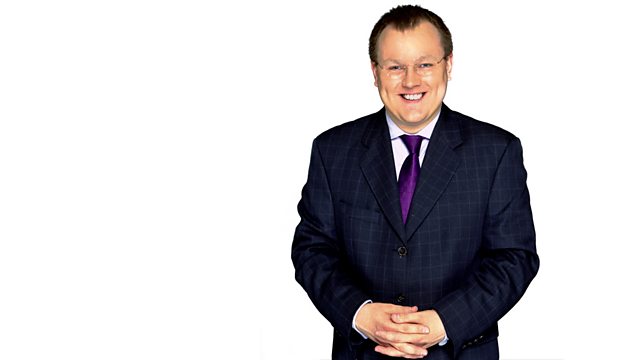 31/10/2010
Declan Curry talks to the top bosses about the business stories in the headlines.
This week's guests: Gordon Frazer, the Managing Director of Microsoft UK; Will Chase - potato farmer and founder of Tyrrells Potato Chips and Rosamund Urwin, City columnist from the London Evening Standard.
Our business "doctor" this week is Allyson Stewart-Allen, an international marketing and strategy consultant, who's answering your questions about marketing and taking your business abroad. Get your questions in to onthemoney@bbc.co.uk
And 5 live Drive's Business reporter Steph McGovern will be out and about meeting those at work while others are at rest.
Last on