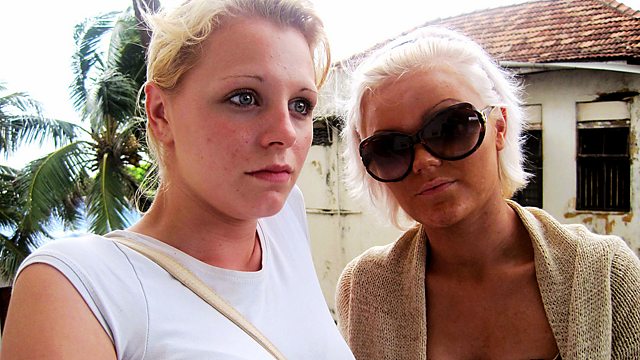 Two rebellious British teenagers experience strict parenting on the other side of the world, as angry girl Nicki Stygall and permatanned Jerri MacVeigh travel to Sri Lanka.
For a week they must live under the strict rules of the De Zylva family, who are practising Buddhists. Dad Brindley runs a finance company and mum Mandy works in advertising. As Buddhists, they believe it's wrong to covet material things and don't allow their four children mobile phones, computer games, pocket money or birthday presents.
The De Zylvas have prepared a set of rules for the British girls to follow that includes no drinking, no smoking and no foul language, and Nicki is immediately riled and clashes with the family. Over the week the teens are strictly supervised - the girls get up at 5am and go to work on a cinnamon plantation, Jerri volunteers at a care home for the mentally disturbed and Nicki visits a Buddhist monk. Can Jerri learn that looks aren't everything and can Nicki learn to control her anger and forgive her mother?
Last on
Credits
| Role | Contributor |
| --- | --- |
| Executive Producer | Sam Whittaker |
| Executive Producer | Sam Whittaker |