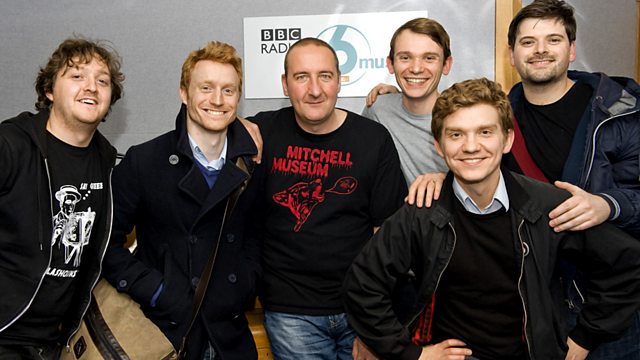 Field Music in session 27/10/2010
Marc's beside himself with excitement ... Field Music .. live in session brum brum. "Field Music (Measure)" the current album is in all good record shops now! It's the follow up to their first album Tones of Town.
The band is the brain child of brothers David and Peter Brewis who've had so many sessions with Marc that they now let themselves into the studio and put the kettle on!!!!
The guy's are from Sunderland and are signed to Memphis Industries. Both have had separate band ventures, Peter's being The Week That Was and David's being School of Language who's Rockist single is featured in a recent car advert - you know the one AEAEAEOEIO !!!
Richard Thomspon (Fairport Convention) chose Field Music for his Meltdown Festival in the summer.
Last on