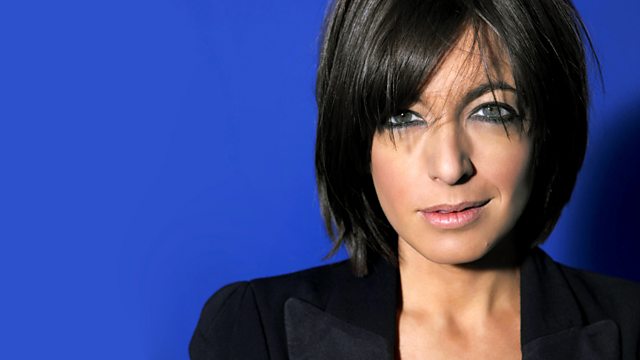 Featuring Percy Jackson author Rick Riordan.
Claudia talks to author Rick Riordan. Rick - a.k.a. "The Myth Master - is best known as the creator of Percy Jackson - demigod hero of the bestselling sequence of books, translated into 16 languages. Rick is called The Myth Master on account of his ability to make ancient mythology compelling, accessible and relevant to a new
young audience. February 2010 saw the release of the movie Percy Jackson and the Lightning Thief, directed by Chris "Harry Potter" Columbus and starring Pierce Brosnan and Uma Thurman. Further movie magic beckons as another of Rick's books, The 39 Clues, has been snapped up by Steven Spielberg and Dreamworks. He's rarely been out of the Top 20 since making Percy the hottest thing in children's books since Twilight.
Claudia also meets David Bintley; director of Birmingham Royal Ballet. David is recognised as one of Britain's finest choreographers, with an international reputation, and his ballets are performed by companies all round the world.
Writer and performance poet Tim Key discusses his new album of songs and poetry which he recorded on a boat with a string quartet.
Plus, Peter James, one of this country's most respected crime novelists. His Roy Grace detective stories have sold over 5 million copies worldwide.
We preview the London Jazz Festival.
And, Claire Armitstead recommends the best of the most recently published books, and Nick Duncalf reviews film.
Last on