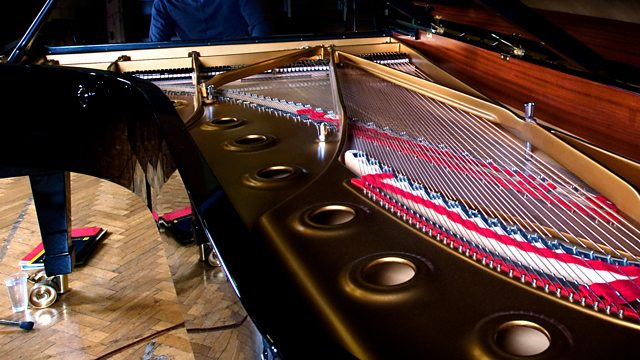 Songlines
Sean Rafferty introduces this week's concerts recorded in the Guildhall in Londonderry at this year's City of Song Festival and featuring music for voice, piano and string quartet as well as music by Benjamin Britten.
BBC Radio 3 New Generation artist, the Elias Quartet, is the quartet in residence and the musicians are joined by four of Britains leading singers: Ann Murray, mezzo-soprano; James Gilchrist, tenor; Joan Rodgers, soprano and Roderick Williams, baritone.
Roderick Williams; pianist, Christopher Glynn and the Elias Quartet open this week's series of recitals with a performance Barber's Dover Beach - the sea is used as a metaphor throughout Matthew Arnold's poem and Barber's music reflects the sonorous but bleak imagery of the words. The sombre tone continues with Bejamin Britten's most uncompromisingly sombre song-cycle, Songs and proverbs of William Blake - the song-cycle was written for Dietrich Fischer-Dieskau and the texts were chosen by Peter Pears. Schubert's song, Der Tod und das Mädchen - where death comforts a young maiden - precedes the Quartet in D minor, D. 810, also known as Der Tod und das Mädchen because the sublime second movement uses the song as the basis of the theme and variations.
Last on
More episodes
Previous
You are at the first episode