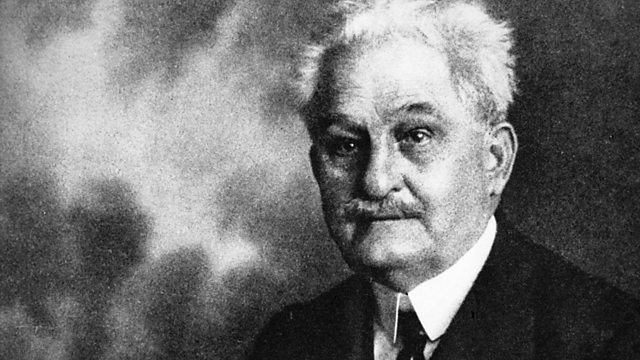 Rosa and Leos
In 1926, the Czech composer Leos Janacek was in Britain on a short visit. Addressing the Czechoslovak Club in London, he thanked the person who had been responsible for inviting him, discovering his music and championing him in Britain - not a conductor or a performer, but an elderly Englishwoman named Rosa Newmarch.
Although little known today, Rosa Newmarch was a pivotal figure in making concert-goers in early 20th century Britain appreciate and understand new music from Czechoslovakia, Russia and Finland. She travelled extensively abroad, hearing new works performed and later getting them played in English concert halls. She was friends with composers such as Sibelius and Elgar and she wrote copious programme notes and books on musical trends abroad.
In 1920 Rosa visited Prague for the first time and was immediately taken with the music of Leos Janacek. She eventually met the composer in person and, on her return to England, she began writing about him. She also began mounting performances of his work. In 1926, she managed to persuade Janacek to come to London. Rosa booked the Wigmore Hall and planned an ambitious programme of her friend's music. However, the visit coincided with the beginning of the General Strike. Although the concert of Janacek's work took place, there was little publicity surrounding it, as there were no newspapers being printed. Still, it was an introduction for concert-goers. Rosa had also planned excursions for Janacek which couldn't take place because of the lack of transport. But he did manage to get to London Zoo, where he took down notes of the noises that the monkeys made.
The friendship between Janacek and Rosa continued until his death two years later and was cemented when he dedicated his well-loved "Sinfonietta" to her.
In this programme, music writer and lecturer Peter Avis tells the remarkable and unknown story of Rosa Newmarch and her friendship with Leos Janacek. With contributions from Rosa's grand-daughter, musical experts and extracts from correspondence of the time, he re-evaluates the significance of Rosa's place in musical history.
Producer: Emma Kingsley.