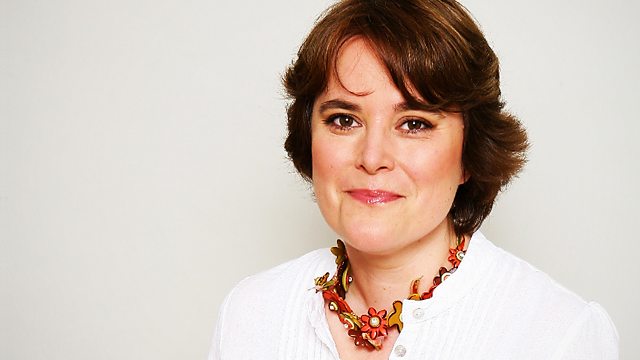 24/10/2010
In this week's Something Understood, Serbian writer Vesna Goldsworthy asks how emigres and exiles find their voices in a foreign country. Vesna left her home in what was then Yugoslavia in the late 80s, following love to a rainy London. She has lived in England ever since, but it took her many years to feel truly at home in the English language. As a poet, she felt her dislocation from Eastern Europe to the UK meant she had lost her internal voice.
Is there a difference between speaking a language and having a technical grasp of vocabulary, grammar and syntax and truly inhabiting that language, having an authentic voice within it? Vesna talks to fellow writer and exile Eva Hoffman, who left Poland as a child, moving first to Canada and later to the United States and the UK. Eva recounted her struggles to find her voice again in her book "Lost in Translation". With Vesna she discusses what it means to belong in a place and the importance of language in building identity.
Vesna visits her local Serbian Orthodox church - housed in a former Anglican church building it is an apt metaphor for her dual sense of belonging. She draws on the music of Chopin, whose identity was so divided between his Warsaw birthplace and his home in Paris that when he died his body was interred in a French churchyard while his heart was sent back to Warsaw for burial, and texts including Bram Stoker's Dracula, perhaps the ultimate tale of a foreigner trying to fit in.
Producer: Hannah Marshall
A Loftus production for BBC Radio 4.
Last on