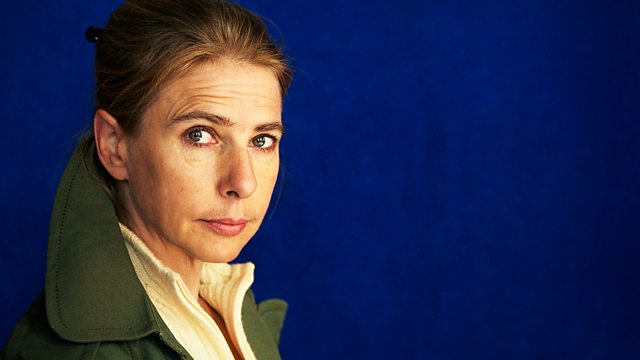 Shep Knacker has been saving all his working life for 'the Afterlife' - his retirement escape route from Brooklyn to a remote island off the coast of Zanzibar. But just as Shep was about to put the Afterlife into action, his wife Glynis revealed that she had cancer. In today's episode, Shep watches his once substantial savings evaporate with alarming speed, while his best friend Jackson copes with the fall-out of his botched penis-enlargement surgery.
Narrator ..... Mary Elizabeth Mastrantonio
Shep ..... Henry Goodman
Glynis ..... Debora Weston
Carol ..... Elizabeth McGovern
Jackson ..... Stuart Milligan
Flicka ..... Sasha Pick
Dr Knox/Gabe ..... Peter Marinker
Adapted for radio by Penny Leicester
Directed by Emma Harding
Lionel Shriver won the 2005 Orange Prize for her novel We Need to Talk About Kevin. Other novels include The Post-Birthday World and Double Fault.
Mary Elizabeth Mastrantonio's work in film includes The Color of Money, Robin Hood: Prince of Thieves and The Abyss; TV includes Law & Order: Criminal Intent and on Stage: A View From the Bridge at the Duke of York's, London.
Henry Goodman is currently playing Sir Humphrey Appleby in Yes, Prime Minister in the West End. Other stage work includes Duet for One, with Juliet Stevenson, Fiddler on the Roof and Chicago. Recent film includes The Damned United and Taking Woodstock.
Elizabeth McGovern is currently starring in Julian Fellowes' new ITV drama series, Downtown Abbey. Her film work includes Ragtime, Once Upon a Time in America and The Wings of the Dove.
Last on