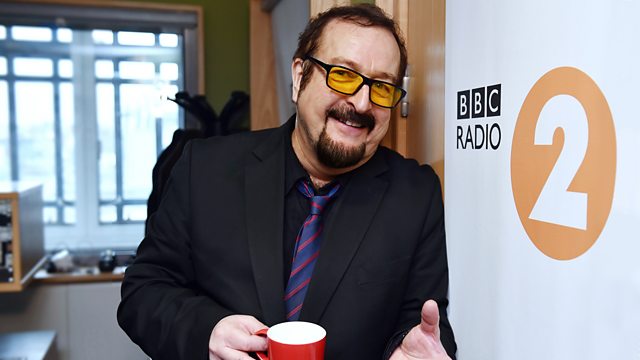 Len Goodman, Al Murray and Tony Christie
It's the last day of the week on the Big Show and it's chock full of guests. Joining Steve and Tim today are Strictly's head judge Len Goodman who reveals what Ann Widdecombe will be performing on this weekend's Halloween edition of Strictly; 'pub landlord' Al Murray gets quizzical with his new book of pub trivia and crooner Tony Christie takes Steve to task over some comments he made on Tony's 70s fashion sense!
In the top notch Talkies - Tim confuses Steve with talk of petaflops, they take a look at David Cameron's housewarming gifts from when he moved into 10 Downing Street and they reveal the top household scents that can attract the opposite sex - including petrol and a Sunday roast.
In today's Factoids - discover which part of your body contains a quarter of your bones and which saint made the first recorded sighting of the Loch Ness Monster.
The Oldies have been chosen by 29 year old Ashley Ward from Bulford in Wiltshire, who gives us a nice eclectic half an hour of tunes from Oasis, Gladys Knight, Stevie Wonder and The Beatles.
Last on
How to download Serious Jockin'