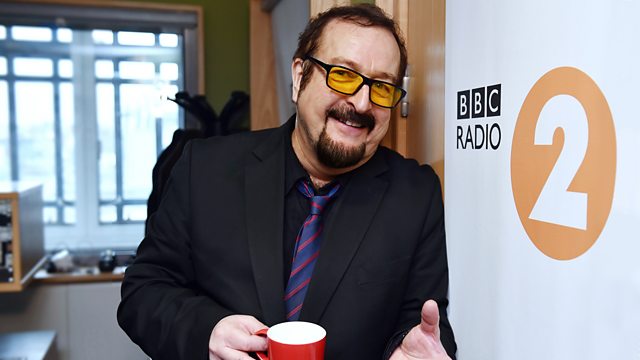 James Blunt and Peter Andre
It's the first Big Show of the week and it's off to a flying start as Steve, Tim and The Old Woman are joined by pop star James Blunt who reveals why he's lived in Ibiza for the past five years and Aussie singer and reality TV star Peter Andre who plays us a new track from his album which heavily features the Greek bouzouki. And Sara Delphi pops by to look into this week's stars in the astrology slot.
In the fascinating Factoids - discover why lawmakers in Canada have passed a ruling about paying back debts in pennies and where in the States it's illegal to keep a mule on the second floor of a building.
The team discuss getting the first Xmas card of 2010, what the top five parking pet peeves are and which Strictly star has beaten PM David Cameron into second place for the coveted Rump of the Year award.
Today's Oldies are chosen by Mike Harrison from Stroud in Gloucestershire who delights us with a finger clicking classic from Queen, an underplayed gem from The Doors and a knees up smasher from The Specials.
Last on