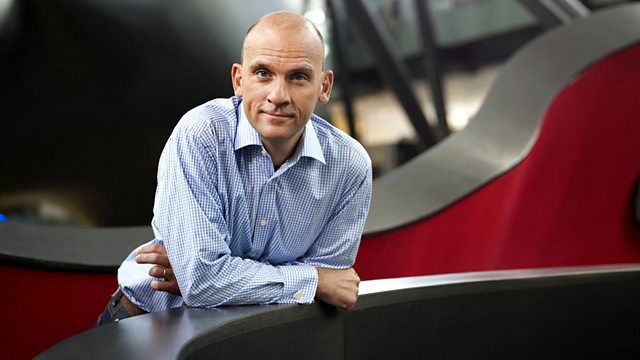 Finn Peters Music of the Mind and Eugene Chadbourne Session
Jez Nelson presents Finn Peters' Music of the Mind, recorded in concert at Cafe Oto, plus avant-jazz-folk from Eugene Chadbourne in session with percussionist Roger Turner.
Imagine if you only needed to think of a melody to hear it out loud? That was the idea behind award-winning reeds player Finn Peters' new project. Using the latest advances in Brain Computer Interface technology, Peters and Matthew Yee King, a software developer and improviser, have mapped Finn's moods to form the basis of compositions, and created software that learns and recreates his style of playing. The results might be academic if it weren't for the all-star young British players showcased here, such as tuba virtuoso Oren Marshall and the highly versatile drummer Tom Skinner.
Eugene Chadbourne is a genuine one-off who brings together free improvisation with post-punk country and western. On a rare visit to the UK from the US he plays banjo and sings in this exclusive session, and is joined by British percussionist Roger Turner.
Presenter: Jez Nelson
Producer: Joby Waldman.
Last on