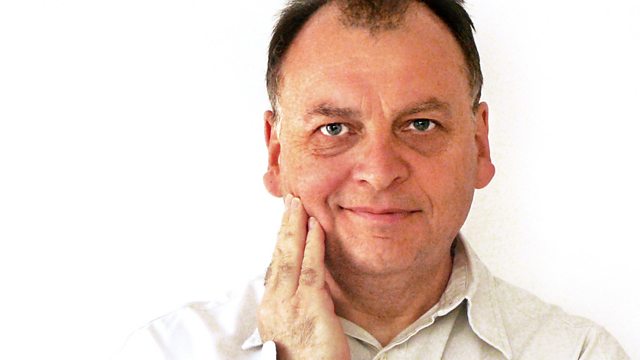 Cut & Splice 2010 - Transmission - 1/3
Robert Worby presents the first of three nights of Cut & Splice, the electronic music festival co-produced by Hear And Now with Sound And Music.
This year's theme is "Transmission": the use of radio in avant garde music and sound-art. Performances will include Nicolas Collins live-sampling radio in his Devil's Music; Resonance Radio Orchestra's new dramatic work called Spiral, inspired by radio phone-ins; and Keith Rowe and ensemble playing Earle Brown's seminal graphic composition 4 Systems, using radio sounds.
(Recorded on Thursday at Wilton's Music Hall, London).
Playlist:
Nicolas Collins: Devil's Music
Nicolas Collins (electronics)
Ed Baxter: The Spiral (Sketch For Overheard)
Resonance Radio Orchestra:
Veryan Weston (pno)
Adam Bushell (perc)
James Dunn (snare drum, electronics)
Chris Weaver (electronics, radio)
Emma Dudley (voice - in auditorium and via mobile phone)
Peter Blegvad (voice via mobile phone),
Jim Perrin (voice via mobile phone)
Tetsuo Kogawa: Inductancies (extract)
Tetsuo Kogawa (electronics)
Earle Brown: 4 Systems
Keith Rowe, Robert Worby, Lee Patterson, Kjell Bjorgengeen (shortwave radios)
Programme Note:
Four Systems is dated "Jan 20, 1954" and is dedicated to the pianist David Tudor. It is scored for "piano(s) and/or other instruments or sound-producing media". This performance utilises radios and radio derived sources, along with radio generated video fed into a monitor. Each performer has developed their own approach to the score which is completely graphic and not dissimilar to Brown's most famous piece December 1952. Referring to these scores and what he termed 'mobile form' Earle Brown wrote: "This is not an abandonment of composer responsibility but the musical result inherent in a provoked, multicreative, 'synergistic' interaction of the composer's concept, the graphic score, the performer's realisation and the audience. Not one of them is independent of the others".
©2010 Robert Worby
Last on
More episodes
Previous
You are at the first episode