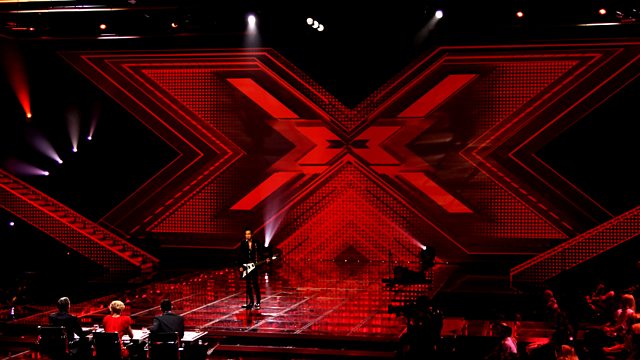 The Ex-X Factor
Scott Mills reveals what happened next to just some of the myriad X Factor contestants who've been on the show over the years.
Lots of singers come back year after year - take Dominic Harris, who's been on the show twice and on Kids Stars in their Eyes, all before he turned eighteen this year. Duane Lemonte grew up with Alexandra Burke and Leona Lewis - now he's putting his own money into launching a pop career. Brother - sister combo Same Difference came third in 2007. Sarah and Sean talk about leaving the X Factor house the day after the final. No more chauffeur-driven limousines: just their granddad in a Vauxhall Astra. Welsh redhead Sophie Harris came second on Over The Rainbow this year. She says she got so far because she'd made all her mistakes during her X Factor audition the year before. And the first winner (and X Factor's favourite grouch) Steve Brookstein explains why he was wrong to bad mouth Simon.
Plus we reveal the best ways to nail the audition, how to handle the fame and why your singing career doesn't have to end because Simon said no.
A Perfectly Normal Production for Radio 1.