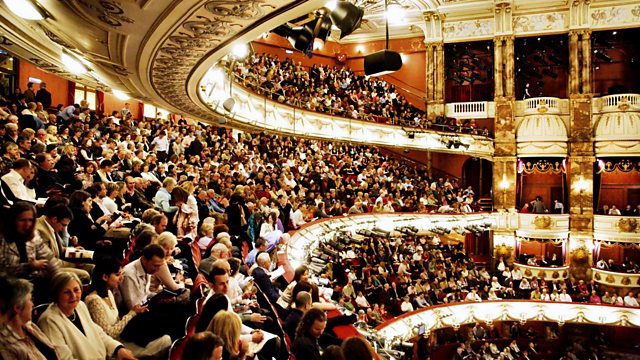 Bizet's Les pecheurs de perles
Tonight's Opera on 3 is a concert performance of Bizet's Les pêcheurs de perles. Leader of the pearl fishers, Zurga and his friend Nadir both fall for the same woman, but decide to put their friendship first and not see her again. When Léïla, now a priestess, appears in their camp a few months later, Nadir can't help his feelings, leaving Zurga with the dilemma of punishing or forgiving them. Alexandra Wilson presents, and talks to conductor Antonio Pappano about why there's more to this opera than just the famous duet.
Presented by: Dr Alexandra Wilson
Léïla ..... Nicole Cabell (soprano)
Nadir ..... John Osborn (tenor)
Zurga ..... Gerald Finley (baritone)
Nourabad ..... Raymond Aceto (bass)
Antonio Pappano, conductor
Orchestra of the Royal Opera House
Royal Opera Chorus.
Last on