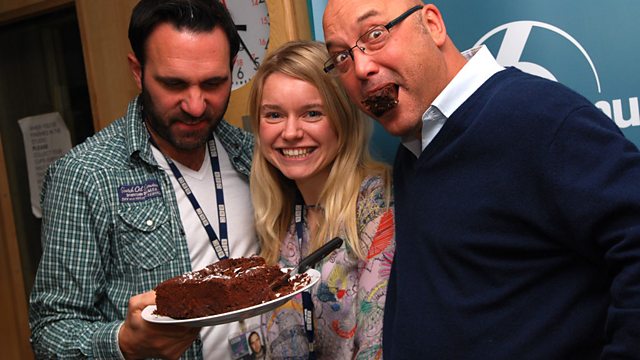 It Feels Moist.
Gregg Wallace is today's Master Bake judge as Shaun attempts to find the best baker in the team. Producer Lisa's flourless chocolate cake went into 2nd place with 8 points. Who will be crowned the 6 Music's Master Bake 2010 champion? Shaun, Matt Everitt, Alex Carter????
Sarah Jane Griffiths had all the latest from the MOBO Awards and These New Puritans. Plus, the perfect morning soundtrack for anyone music-lover; from northern soul to new folk; rock 'n' roll to indie disco. New tracks from the likes of Sufjan Stevens, M.I.A. and The National are nestled in next to the back catalogues of Talk Talk, A Tribe Called Quest, Nirvana and The Rolling Stones.
Shaun Keaveny: Never knowingly overplayed.
Last on