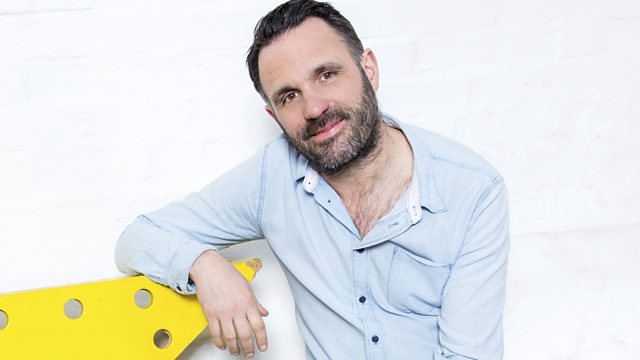 Not Enough Drizzle.
Its National Baking Week so, all week Shaun will be residing over his team in 6 Music's Master Bake 2010. Celebrity Masterchef winner Lisa Faulkner gave Keavo 9 out of 10 for his delicious Lemon Drizzle Cake.
Who will be crowned the 6 Music's Master Bake 2010 champion? Shaun, Matt Everitt, Alex Carter????
Sarah Jane Griffiths has the latest from Brandon Flowers new solo album and Richard Hawley. Plus, the perfect morning soundtrack for any music-lover; from northern soul to new folk; rock 'n' roll to indie disco. New tracks from the likes of N.E.R.D, Black Mountain, DJ Shadow and Groove Armada delightfully wrap around your semi-conscious ears, along with the best of the greatest back catalogues on the planet; be they Stevie Wonder, Gil Scott-Heron, Booker T. & The M.G.'s and David Bowie.
Shaun Keaveny: never knowingly over-played.
Last on