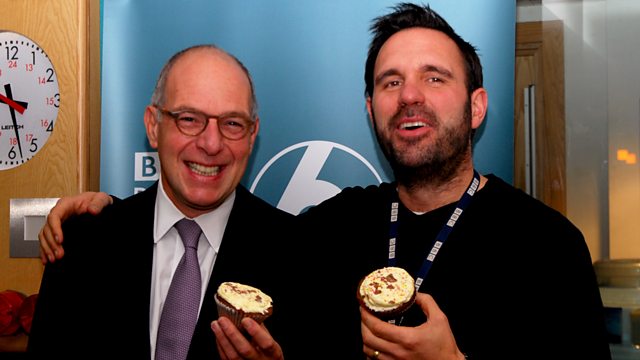 The Anti Cupcake.
Its National Baking Week so, all week Shaun will be residing over his team in The Breakfast Show Master Bake 2010. Loyd Grossman was delighted to score an anti-cupcake 7 out 10. Who will be crowned the 6 Music's Master Bake 2010 champion? Shaun, Matt Everitt, Alex Carter, Huey Morgan????
As for the soundtrack....we're talking...The Clash, Chapel Club, Laura Marling, The National, Pavement, Massive Attack, Faith No More....need we go on?
Shaun Keaveny: never knowingly over-played.
Last on
Shaun Keaveny's Top 10 Tips for Hosting a Breakfast Show