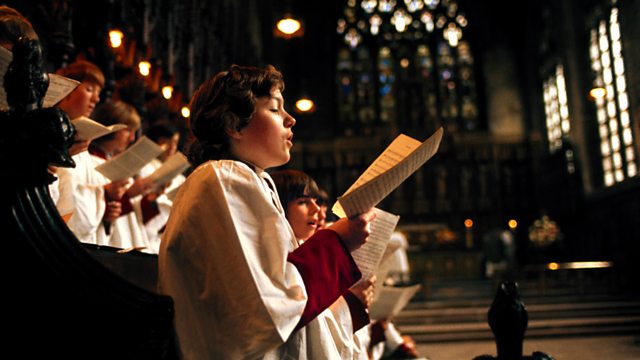 27/10/2010
From St Martin-in-the-Fields, London.
Introit: Lead me Lord (Will Todd)
Hymn: Give me joy in my heart (Sing Hosanna)
Responses: Todd
Psalms: 124, 125, 126 (Will Todd)
First Lesson: Deuteronomy 32 vv1-4
Canticles: Durham Jazz Service (Will Todd)
Second Lesson: John 14 vv15-26
Anthem: Bring us, O Lord God (Will Todd) (first performance)
Homily: The Revd Nicholas Holtam
Hymn: Glory to thee, my God, this night (Tallis' Canon)
Prayers
Hymn: O when the saints go marching in (Trad. American)
Will Todd Ensemble
The Choir and Choral Scholars of St Martin-in-the-Fields
Andrew Earis (Director of Music).
Last on