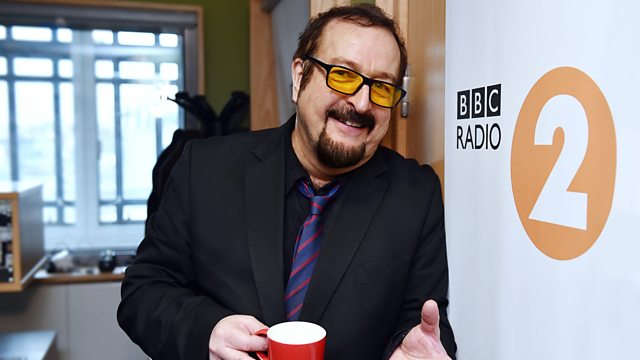 with Martha Lane Fox and Rumer
Steve and Tim Smith bring you three hours of brain-busting Factoids, top celebrity guests, as well as the latest lifestyle and showbiz news, some finely crafted Talkie bits, all topped off with tonnes of toe-tapping tunes.
Today Steve and Tim chat to hot new singer songwriter Rumer about how she got into music, performing with Elton John as part of Radio 2's Electric Proms, and her new album and forthcoming live dates.
Plus as part of First Click on Radio 2, they are joined by the Government's digital champion and founder of a well known travel website - Martha Lane Fox - to talk about her drive to get more of the UK population online.
First Click is a campaign running across the BBC encouraging the estimated 9.2 million people in the UK who do not have access to the internet to take the first steps to get online. As part of the BBC's First Click campaign, Radio 2 will spend a week encouraging its listeners to get online for the first time or show someone else how to use a computer.
If you already know how to use a computer, then share your knowledge with a friend or relative and help them get online. There's more information and advice on the website bbc.co.uk/radio2 including videos of presenters such as Terry Wogan, Ken Bruce, Jeremy Vine and Simon Mayo explaining more about how to use the internet.
Last on
How to download Serious Jockin'