Add music you love and enjoy it with
Toploader

Dancing In The Moonlight

Onka's Big Moka - Toploader, Sony Soho Square

Sting

Spread A Little Happiness

(Single), A&M

Lenny Kravitz

It Ain't Over 'til It's Over

Awesome 2 - Various Artists, EMI

The Best Of Aztec Camera, Warner E.S.P.

The Beatles - 1, Apple, 1

Journey

Don't Stop Believing

Rock Of America (Various Artists), Trax Label

Some Kind Of Trouble, Atlantic, 1

Hits Of '87 & '88 Vol.12 (Various), Polydor

MOIRA'S GOLDEN OLDIE

Now That's What I Call Music '86, Now

Thin Lizzy - Black Rose, Vertigo

Fresh Hits 96 (Various Artists), Sony Music TV, 16

Moonfleet & Other Stories, Ferryman Productions, 1

The Pretenders - The Singles, WEA

Space

Female Of The Species

Crush (Various Artists), Polygram Tv

Paul Simon

Me & Julio Down By The Schoolyard

The Paul Simon Anthology (Disc 1), Warner Bros, 3

In And Out Of Consciousness: Greatest Hits 1990-2010, EMI, 3

GOBSMACKER #1

Now 34 (Various Artists), Now

GOBSMACKER #2

Presley - The All Time Greatest Hits, RCA

Crosby Stills & Nash, Atlantic

Soul Years: 1984 (Various Artists), Knight Records

Now 1992 (Various Artists), Now, 2
Today's Show: Hats, Scarves And Gloves My Loves, Hats, Scarves And Gloves!

Today's show was dedicated to anyone who was X-Factored over the weekend, against their will.

Today's Show Starred:

Jeremy Buck from London who picked today's Big Screen Belter

Michael Carter-Jones who arrived home with a Yacht Masters certificate

Tracey Walsh from Manchester who was driven to the airport by hubby Tim for a surprise trip

Jules Addison from Bath who produced a record for the Junior Chapel Choir of Prior Park College

Carol Sessford from Cumbria who chose today's Golden Oldie

Sam King from Essex who went to Brands Hatch

Natasha McGrellis from Leicester who went surfing in Cornwall

Kate Humble whos is the co-presenter of Autumnwatch

Marc Casson from North Wales who picked today's Gobsmackers

Father Brian D'Arcy who gave us some wise words

Pause for Thought

From Father Brian D'Arcy, a Catholic Passionist Priest:

"I love the new slot in the programme Chris: "Don't forget your (Blank)". Since last Monday I've been composing Blanks in my head and I wish I could remember the best ones now. However I'm going to share a few "don't forget's" that might help us pause for thought.

Don't Forget: To help everyone you can… There's no better way to be happy in life. Holiness does not come from doing good. Rather we do good because we're holy. Holiness is not a gift we obtain after a lifetime of service. Rather we give service because it is the holy thing to do. It's the simple things that count. Give the hungry food, the thirsty a drink, visit the sick, put clothes on the naked and welcome the stranger.

Don't Forget: To Have Faith. Bono was asked if he believed in an afterlife. He answered: "I will be very disappointed if this is all there is... I have a lot of faith. Musicians tend to have a lot of faith because when you hear one note in your head you have to have faith that there is another one round the corner."

Don't Forget: To give a compliment when it's deserved. Last year some teachers here were told to stop telling children they were clever, even when they were top of the class. The reason was that the other pupils would give them a hard time. It was considered un-cool to be clever. Well I don't agree. We all need encouragement. If someone is good, tell them so.

Don't Forget: To have Hope. Hope is not just the conviction that things will turn out well; hope is the certainty that life makes sense no matter how it turns out.

Don't Forget: to live life fully and joyfully. Don't die an unlived life. Be open, accessible, and fearless. Plant seeds; enjoy the blossoms; share the fruit.

And as Christy Moore sings: 'Don't Forget your shovel if you want to go to work'."
500 WORDS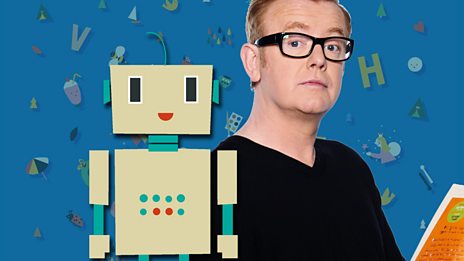 Featuring celebrity videos and top writing tips!
Free download
Catch up with the latest Breakfast fun with Chris Evans. Hear the best stories and the biggest…