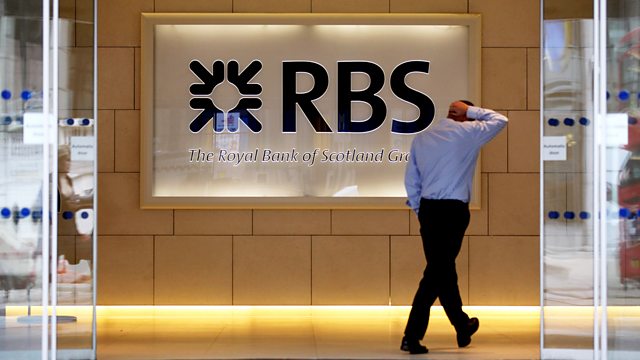 Trust Me I'm a Banker
Exactly two years since the near collapse of Scotland's biggest banks, BBC Scotland Investigates whether it's time to start trusting bankers again. This programme reveals that despite the worst public spending cuts for generations, it's business as usual for the banks - and the mega bonus is back.
Focusing on Scotland's bailed out institutions, HBoS and RBS, reporter Mark Daly speaks to a series of city bankers - many of them totally unrepentant - and asks the questions everybody wants answered. He also investigates the men in suits who despite failing catastrophically - are still in the money, and sometimes even in the same jobs.
And Daly goes on a personal journey through the beating heart of the UK's financial sector - the Square Mile. He secures entry into one of the most exclusive banker's parties of the year, and whilst uncovering what life is really like in the City, he undergoes a transformation from investigative hack - into City boy.
Last on