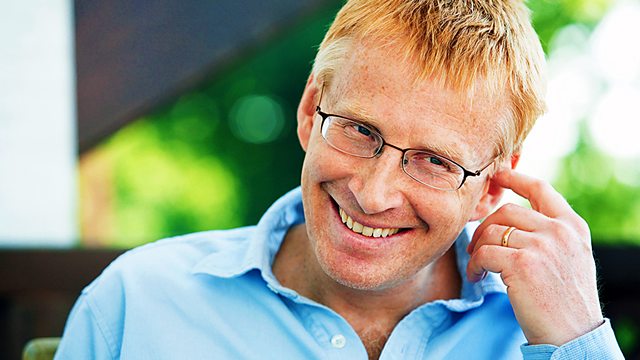 14/10/2010
PR man Mark Borkowski joins the Head of Cheltenham Ladies' College, Vicky Tuck and philosopher Julian Baggini, alongside Phil Hammond at the Cheltenham Literature Festival. The guests explain why they've brought an Asha Boshle and Michael Stipe duet, a Nu-yorican musical number and a Nineties pop record that was a 'miss' not a 'hit', to the group.
Regularly straying from the subject of music, the group learns how Simon Bates stalled the career of one singing duo, why the lesson of love is important for a girls' school education and what Mark hates about Lady Gaga.
The music choices are:
The Way You Dream- 1 Giant Leap
Tonight (quintet and chorus) - Original Broadway Cast, West Side Story
Good Morning World - The Senators
Producer: Tamsin Hughes
A Testbed production for BBC Radio 4.
Last on