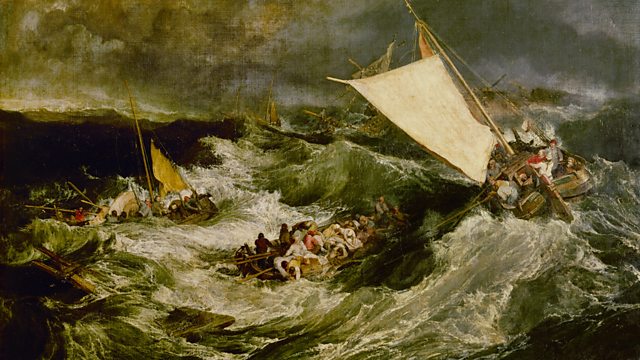 Sturm und Drang
Listen in pop-out player
Melvyn Bragg and his guests discuss the artistic movement known as Sturm und Drang.In the 1770s a small group of German writers started to produce plays, poetry and novels which were radically different from what had gone before. These writers were all young men, and they rejected the values of the Enlightenment, which they felt had robbed art of its spontaneity and feeling. Their work was passionate, ignored existing conventions and privileged the individual's free will above the constraints of society.The most prominent member of the movement was Johann von Goethe, whose novel The Sorrows of Young Werther became its most notable success, translated into more then thirty languages. Despite this and other successes including Schiller's play The Robbers, the Sturm und Drang disappeared almost as quickly as it had emerged; by the mid-1780s it was already a thing of the past.With:Tim BlanningEmeritus Professor of Modern European History at Cambridge UniversitySusanne KordProfessor of German at University College, LondonMaike Oergel Associate Professor of German at the University of NottinghamProducer: Thomas Morris.
Last on
Featured in...
Browse the Enlightenment era within the In Our Time archive.

Browse the 18th Century era within the In Our Time archive.

Popular culture, poetry, music and visual arts and the roles they play in our society.