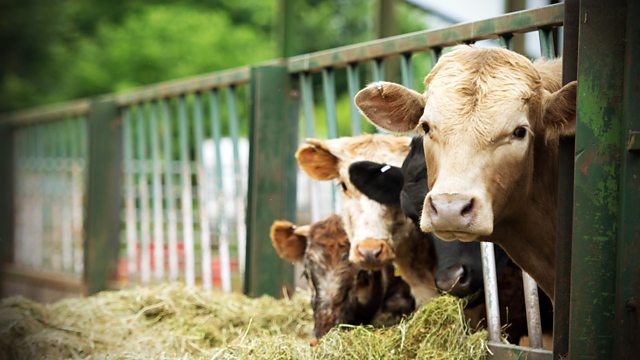 14/10/2010
After another tussle over the computer, Brian steps in with a gift for Kate - a new lap top. Cheery Brian also tells Jennifer a letter has come through from Amside, agreeing to the new company for the market. Meanwhile, Peggy looks forward to the harvest supper, and telling Jack about it tomorrow.
Jennifer decides to leave Ruairi with a new babysitter during the harvest supper. Over dinner, Kate remarks that middle class English kids are over protected. Nolly's much more independent. Peggy says nothing, but does express an interest in Harry's computer lessons, to Jennifer's surprise.
Brian asks Alan about the falcons at St Stephens. As a keeper, Will's not keen. Alan admits a few people are worried, so he's decided to call an open meeting to talk it through. Alan commends the locals for rallying round to support the Bull.
Kenton helps Jolene by getting a mate to supply promotional flyers. Kathy was in charge but pulled out, and Kenton suspects it's because of Jamie, the barn dance and the hide. He doesn't want to interfere, but Jolene says maybe Jamie needs some man to man advice. Kenton resolves to pick the right moment, saying he owes it to Jamie.
Last on