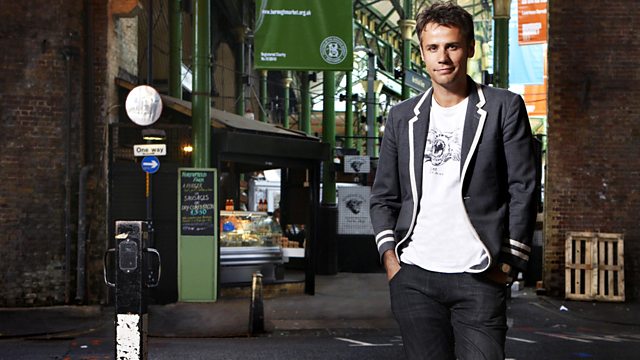 Michael Parkinson
Jo Brand chats to Richard in the first hour of the show about her career in stand-up comedy and her television breakthrough, which she recalls in her latest book Can't Stand Up for Sitting Down. She gives advice about how to deal with hecklers, reflects on the different reception given to male and female comics, and recalls her TV makeover at the hands of Trinny and Susannah.
He's the king of the chat show, who's interviewed everyone from Muhammad Ali to Orson Welles, John Lennon to Lauren Bacall, David Beckham to John Wayne. Now, Sir Michael Parkinson recalls some of his favourite interviews from down the decades, as described in his new book, Parky's People: The Interviews - 100 of the Best. He reflects on his move from the BBC to ITV because of Match of the Day, and the changing face of programme making. Sir Michael also offers a trenchant opinion on Russell Brand, and evolving tastes in music and comedy.
Also, in Cosgrove's People, Nick Cosgrove takes a look at the career of Karren Brady, Lord Sugar's right hand woman on BBC One's The Apprentice, vice chairman of West Ham United and a board member at Arcadia. Who is the real person behind the individual described as "the most in-demand businesswoman in Britain?"
Bacon's Obsession at the end of the programme is the state of comedy. Prince Charles has criticised 'today's fashion for the witless humour of cruelty and smut', and writer Quentin Letts argues that British comedy has lost touch with mainstream taste. So are they right? Comedian Rufus Hound and Allan J.W. Bell, writer and producer of Britain's longest running sitcom Last of the Summer Wine, argue the toss.
Last on