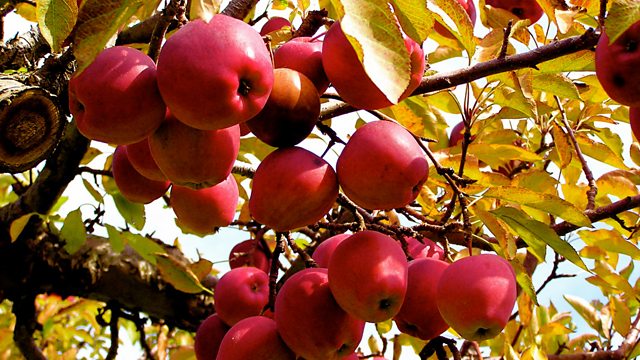 10/10/2010
Eight hundred years ago, monks from France came to the Carse of Gowrie, drained the land and began planting orchards. For centuries, the fruit of the Carse fed the whole of Scotland and beyond, including the jam industry in Dundee. But with industrialisation, and competition from elsewhere, the orchards fell into disrepair.
Now there's a resurgence of interest in reinstating the ancient orchards of the Carse of Gowrie. Enthusiasts are keen to preserve some of the particular varieties of apples and pears which evolved in the area hundreds of years ago. But most of all, there's a push to encourage locals to ditch imported supermarket fruit and start enjoying what is freely available locally.
Join Theresa Talbot and her panel of experts with an audience at the Carse of Gowrie Orchard Festival as they tackle all your gardening questions relating to growing fruit - and some ideas on what to do with it all afterwards!
Last on