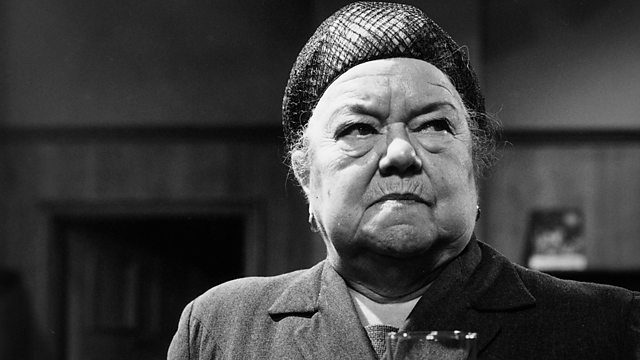 The Death of the Battleaxe
Theatre director Jude Kelly takes a personal look at the demise of "the battleaxe", from her birth as a comic stereotype in the Victorian music-hall to her death from political correctness. With the help of some loud and familiar voices from the archives, she argues the case for the return of the battleaxe - a woman cruelly joked-about by men, but whose disappearance has left the world a duller place.
With contributions from writers such as George Orwell, Jeanette Winterson and Stan Barstow, as well as actresses like Thora Hird, Kathy Staff, Peggy Mount and Patricia Routledge, Jude's history of the battleaxe is not just a parade of glorious comic characters; it sets out a thesis about the role of the "Ena Sharples" stereotype, both in drama and in real life.
Kelly argues that the white, northern battleaxe disappeared from our comedy culture when her real life counterpart stopped being a threat to the male ego; but no sooner had she stumped off the stage than other domineering women took her place, such as the Asian mother or the bossy social-worker. In the end, Jude Kelly concludes, it's not about whether women can laugh at themselves - it's about who's writing the jokes.
Producer: Peter Everett.
Last on