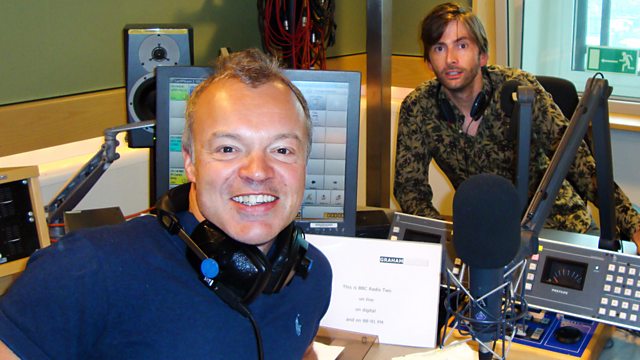 With David Tennant and Barbara Taylor Bradford
On Graham's second Saturday programme David Tennant chatted about his new TV show and his real feelings on James Blunt's music, while author Barbara Taylor Bradford tried to recall whether it was 81 million or 83 million books she'd sold!
Jackie from Streatham chose this week's 'I Can't Believe It's Not Better' song which was Joe Dolce's 'Shaddap Your Face', and Charlie Cook in Alderley Edge chose 'Band Of Gold' by Freda Payne as our 'Tune with a Tale'.
In the latest 'Grill Graham' Darren was harshly dealt with after confessing his boredom threshold on relationships is only 12 weeks, and Laura was given advice on how to deal with a lovely, but rather smelly colleague.
Email the show anytime: graham.norton@bbc.co.uk.
Last on